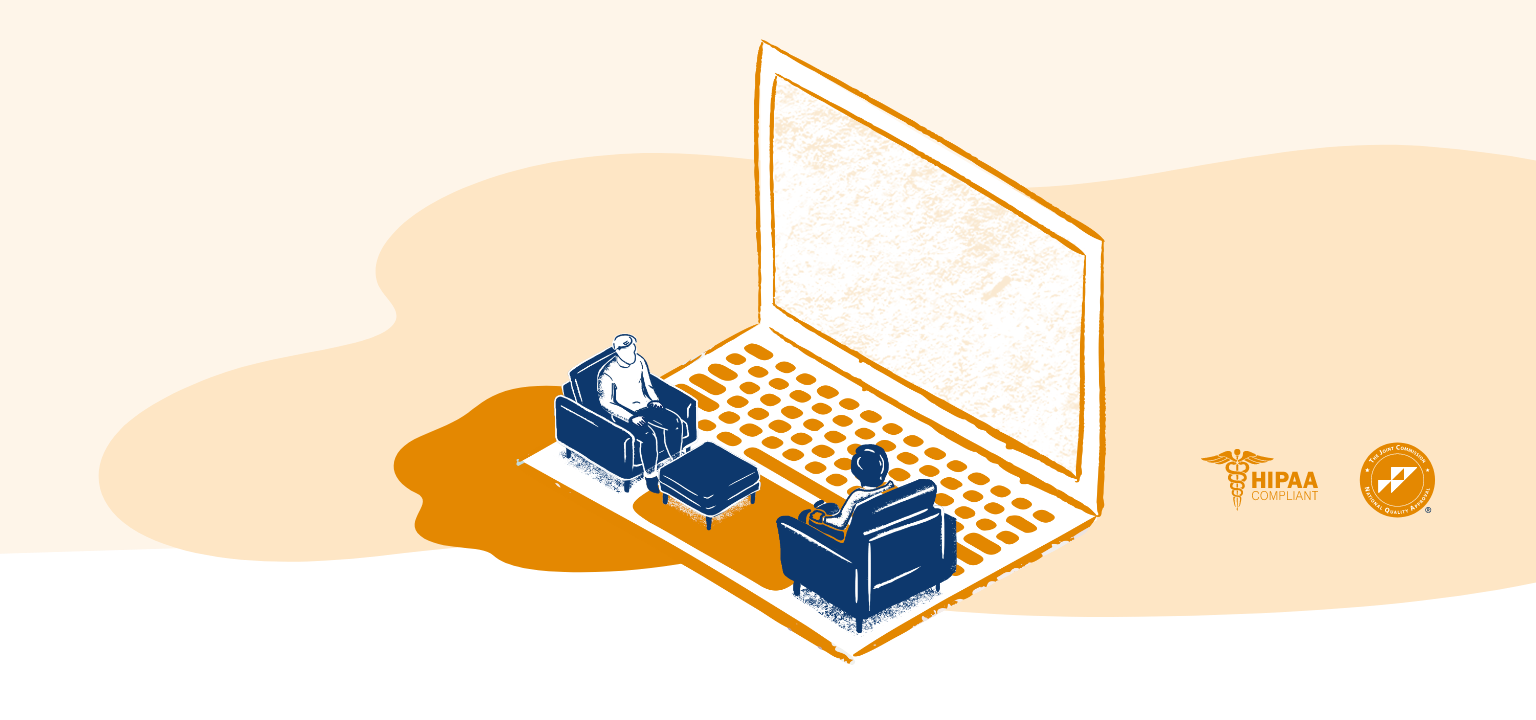 iop - online intensive outpatient program
Our most comprehensive program and long term recovery option for substance abuse.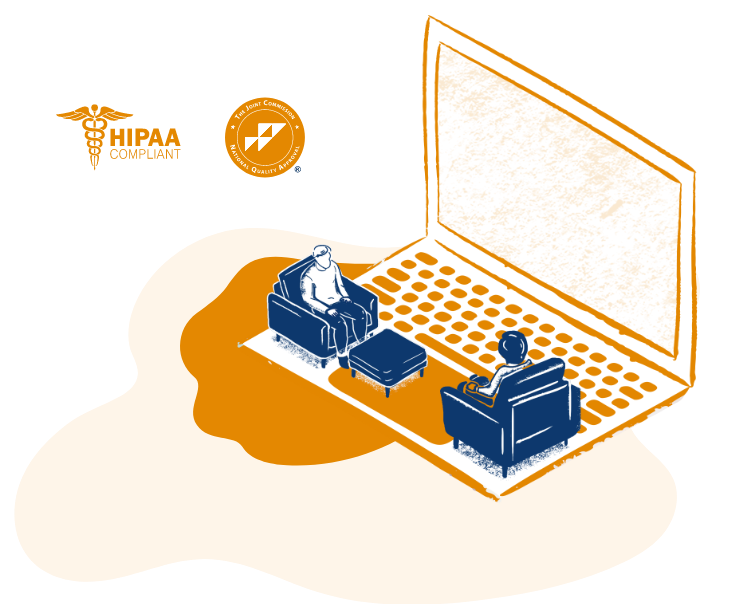 what is iop?
Intensive outpatient program (IOP) is a level of treatment for substance use disorders on the continuum of care between outpatient treatment (OP) and higher levels of care, which include residential inpatient treatment and all-day partial hospitalization (PHP). Lionrock's online program is as effective as treatment provided in a traditional setting, but has the advantages of privacy and convenience which in-person programs cannot provide.
is iop treatment effective?
Clinical research and practice have established that intensive outpatient treatment is an effective and viable way for individuals with a range of substance use disorders to begin their recovery. In fact, a broad study performed in 2014 found that intensive outpatient treatment is as effective as inpatient treatment for most individuals.
Individualized plans
40hrs treatment per month
Three, 3hr group sessions a week
Group, Individual, Education, and Family sessions
---
Individualized plans
40hrs treatment per month
Three, 3hr group sessions a week
Group, Individual, Education, and Family sessions
what makes lionrock iop different
Unlike traditional intensive outpatient programs where clients visit an addiction treatment center three to four times per week, with Lionrock's Intensive Outpatient Treatment, you can get help without leaving the comfort of your own home. While treatment plans are unique for each individual, most clients spend 4-6 weeks in the intensive program. The entire process from IOP to OP to discharge takes about 12 weeks total. Once discharged, Lionrock's online recovery community provides continued support and connection through free recovery meetings.
Most experienced online program
Lionrock is the most experienced online recovery program. Since 2010, we've helped thousands of people across the country.
Built to be online
Lionrock's programs were designed to be online whereas other programs are still adapting to the new normal of life online.
Unique approach to setbacks
Lionrock understands that the path to recovery isn't a straight line. We won't leave you behind even if you stumble.
getting started with iop is simple, and here's how it works
step 1
start the conversation
Speak with a counselor who understands the struggle with drugs and alcohol.
step 2
tell us about you
They'll get to know you, your needs, and determine if Lionrock's IOP is right for you.
step 3
begin treatment
We will work with you and come up with a plan you can start today.
recovery with people who've gone through similar journeys
you're not alone
Anyone can have a drinking or drug problem and many of us at Lionrock are in recovery. We had to find our way, too. Let's connect you with a counselor who can help. It's free.
commonly asked questions
Intensive Outpatient Program is for people who:
1. Do not need medically-supervised stabilization (detox), do not have severely acute mental health comorbidities, and can commit to a program at the IOP level of care.
2. Cannot attend residential inpatient rehab due to work obligations, child care, lack of transportation, disability/mobility challenges, and other reasons but still would benefit from an intense substance use disorder treatment program. A broad study performed in 2014 found that IOP is as effective as inpatient treatment for most individuals.
An intensive outpatient program is also referred to as partial hospitalization because of the time commitment it requires.
Additionally, intensive outpatient programs are for people who:
Have graduated residential inpatient rehab and will use IOP to maintain a lot of structure and support groups as they integrate back into the world.
SUD treatment is professional psychology, provided by licensed therapists who hold degrees at the Master and PhD levels. SUD treatment follows the best practices of the American Society of Addiction Medicine (ASAM) and is highly structured. It is classified as a "brief intervention" because the average length of treatment is several weeks, followed by aftercare.
Mutual self-help groups, which include the 12 Step traditions, such as Alcoholics Anonymous, and alternatives including Lionrock's CommUnity meetings, are led by peers at various levels and with various amounts of time in recovery. Depending on the group, the meeting may be very structured or less structured. Social connectedness has been shown to improve brain health by promoting the production of Brain-Derived Neurotrophic Factor (BDNF) which creates new neurons and repairs damaged neurons and glial cells. In contrast to SUD treatment, mutual self-help group participation can last a lifetime and provides ongoing social support. Typically, there is no charge to attend mutual self-help groups, though donations are accepted.
Online IOP is as effective as in-person, so it is a matter of preference. Lionrock clients get help from the privacy of home - or wherever they can access a secure Internet connection. Lionrock treatment schedules fit into clients' busy lives, rather than the other way around. Because Lionrock therapists live in every time U.S. zone, clients can choose the time of day and days of week that make sense for them.
One of the problems that a lot of patients have with intensive outpatient programs is that it is often impossible for them to make their groups on time every time. For example, a patient can have weird hours at work that change from week-to-week, but if they miss their sessions at IOP, they will be discharged from the program. If the person is court-ordered to attend IOP, that can create legal hardships and violations.
Getting started is easy. Caring and educated addiction treatment counselors are available and ready to help!
Get in touch with a Lionrock admissions counselor today to learn more about your personal options for substance abuse treatment. Call us at 800.258.6550, or fill out a form or live-chat with us at www.lionrockrecovery.com.
The protocol for IOP sets a schedule of three 3-hour group therapy meetings and one 1-hour individual meeting each week. Lionrock's programs adhere to this protocol. At Lionrock, we provide over 70 different schedule combinations (days/times) each week to meet our clients' needs.
Regarding technology, Lionrock IOP programs can be accessed by any Internet-connected device ( laptop, desktop, smartphone, or tablet), though we do ask clients to use the largest screen possible for group therapy.
Court involvement is a common aspect of helping our clients and getting them addiction treatment. We gladly share information with whomever you choose, using a document called a "Release of Information" which conforms to the federal government's 42 CFR Part II. We have long experience working with attorneys, judges and probation officials. We will support you through the journey.
At the inpatient treatment (or residential) level of care, a client lives at a facility where treatment is provided. Just as it sounds, online Intensive Outpatient Treatment Program (IOP) care is provided in sessions of up to three hours, three times weekly. Clients can live at home, and still meet their family and work obligations as they make progress in their recovery.
Your privacy is both guaranteed by law (see our consent forms for details) and our priority. From the moment you first interact with us through when you join other Lionrock alumni, we protect your identity and communications at every step of the process. Of course, to benefit from any treatment program, clients must share their thoughts and feelings with their addiction treatment specialists, counselors, and group session members to help them through the recovery process. But how much you share is up to you.